On May 17, 2017, the City Government of Muntinlupa and Lingkod Muntinlupa Foundation's (LMF) e-Jeepney partnership won the Customer Experience Award during the Union Internationale des Transports Publics (UITP) Global Transport Awards 2017 in Montreal, Canada.
The award was received during the awards night by Atty. Nestle Lizardo-Chan, LMF Trustee and Legal Counsel, and was presented to Mayor Jaime Fresnedi and city councilors by Grace Salvador, LMF Program Director, last May 22, 2017 at the Muntinlupa City Hall Quadrangle.
Muntinlupa's e-Jeepney program bested more than 240 entries from 40 countries and was recognized as among the most successful, ambitious, innovative and transferable public transport programs in the world.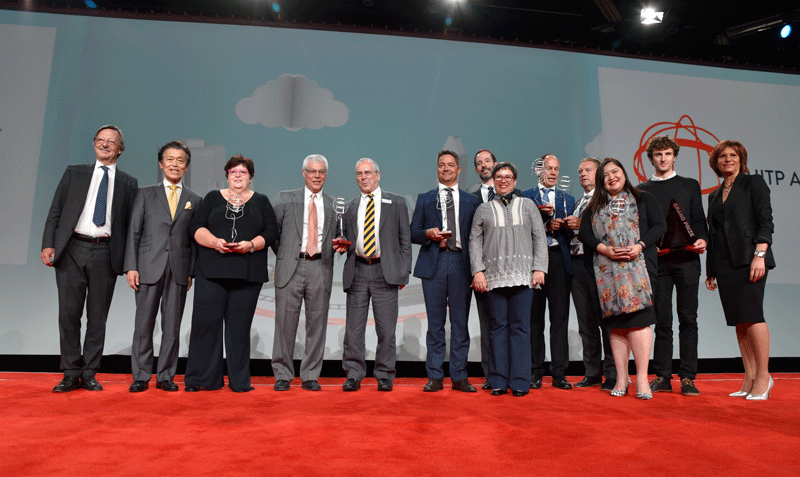 MUNTINLUPA, E-JEEPNEY CAPITAL
Muntinlupa City is a leader in promoting alternative energy to transform a cultural icon and the primary mode of public land transportation in the Philippines, the jeepney.  In October 2016, Muntinlupa City was awarded by the Electric Vehicle Association of the Philippines as the Electric Jeepney Capital of the Philippines for having numerous units and contributing to the reduction of air and noise pollution in the country.  
The utilization of e-Jeepneys for mass transport is a key benefit of the Muntinlupa Care Card program, a public private partnership between the City Government of Muntinlupa and LMF. 
ABOUT UITP
The Union Internationale des Transports Publics (UITP) is the international network for public transport authorities and operators, policy decision-makers, scientific institutes and the public transport supply and service industry. It is a platform for worldwide cooperation, business development and the sharing of know-how between its 1,400 member companies from 96 countries. 
The UITP Awards is held every two years highlight successful projects implemented around the world from 2015-2017 that place public transport at the heart of the urban and local mobility system, contributing to the sector objective of doubling the public transport modal share worldwide by 2025.